Welcome to our Eco page!
At Matchborough we are the proud holders of a green flag award and have just recently achieved Green Flag award again!
Our Eco Warriors have been working hard this year to get new ideas up and running and to keep up the good work we already do as a school.
Keep checking back to see what we are up to and if there is any way you can be part of our ideas!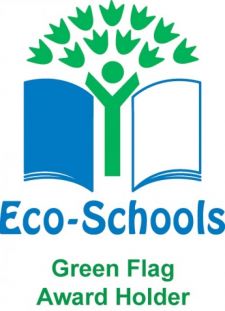 Below you can see our Eco action plan and Environmental reviews
Our Eco Warriors
Here are some of our Eco Warriors! They will be working hard alongside Miss Pelling to help the school reapply for the Green Flag Award
Recycle your printer cartridges!
We now have a recycling box in the main office for your printer cartridges. We can raise money for each box we can send back which we will use across the school for resources to aid the children's learning and development across the school.
Batteries!
We have requested more battery boxes to support in the recycling of batteries. The big battery is still located in the main office. If you have any household batteries that you would like to recycle feel free to bring them into school with your child and the class teacher will post them in the main recycling point.
Biodiveristy and School grounds
We are working with Miss Smart to encourage the building of bug hotels in the forest to increase wildlife in our school grounds.
We will also be looking at creating a wild meadow and planting more plants for Bees, Butterflies and other pollinator insects. This is important because we need to protect the pollinator insects as they help with the production of our food.
Waste reduction
The Eco committee have decided that as a school we need to recycle more at lunchtimes! We worked with Mrs Stockton to create a new recycling bin and the dinner ladies encourage the children to recycle as much as they can. It is then the Eco Committee's job to make sure that this rubbish is emptied into the correct recycling bins outside.