Welcome to 2LW!
Welcome back! we hope you all had a lovely relaxing summer holiday and have come back to school refreshed and ready to learn.  This is our class page, here you can find out about all the exciting learning that takes place in year 2. 
We will keep our page updated so you can follow our learning journey with us and see all the interesting activities that we are involved in . 
 We would like to take this opportunity to thank you for your continued support and if you have any questions or concerns please don't hesitate to talk to us.
Mrs Wakefield and Mrs O'Brian 
P.S Don' t forget to check out our learning leaflets below to find out about our new topics.  
Our new topic is a History based learning journey where we will learn all about Guy Fawkes , the Gunpowder Plot and how this significant historical event has effected the world we live in today. We have also got lots of great crafts and events in the lead up to Christmas 🎄. 
To find out more about our learning this half term check out our learning leaflet! 
 P.E.
Please ensure you child has a full P.E kit in school our P.E. days are: 
Wednesday afternoon- Indoor P.E.
Friday afternoon - Outdoor P.E. 
.Home Learning
We aim to get 4 pieces of homework in their home learning diary a week. This can be anything from reading a couple of pages of their book, practising times tables to attending a club. For each piece of home learning your child will receive a merit. These are counted up at the end of each half term and go towards home learning awards which your child can then use in the homework hut. 
15 merits = Bronze award 
20 merits = Silver award
25 merits = Gold award 
Children are also rewarded within our classroom for reading 50 times and they will receive a bookmark and a prize.
50 merits = Purple
Our challenge is to get everybody to at least a bronze award every half term! 
REMEMBER! if you use Bug club and your child reads the online books write it in the home learning diary.... every merit counts 
Children can also use letter join which is there to support children with their handwriting, again this will count as a merit in their home learning diary so please write it in.
Your child will have the logins for these websites stapled into the front of their home learning diary.
Please find the links to these websites below.  
The children will receive new spellings each week and will be tested the following Monday. They will be attached into the children's home learning diaries.  Practising their spellings can be written in their home learning diary to gain even more merits. If your child has lost their spellings, please don't hesitate to ask for a spare copy
Look out for your child's login in their home learning dairy so they can practice their times tables at home.
 Marvellous Monsters
Our new topic is all about marvellous monsters and here are just some of activities we will be involved in:
Using noun phrases to describe monsters  

Writing instructions on how to make them  

Creating a leaflet on how to take care of them correctly

Making traps to catch them 
What ingredients would you use to make your own monster?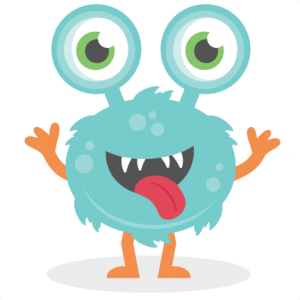 We had a big shock  in year 2 on Wednesday morning. We all went to assembly as normal and when we came back and entered the classroom we noticed something rather strange... there were chairs knocked over... ripped, eaten book pages... and all of our lovely books from the book corner were...MISSING!
We are still investigating this terrible crime and will keep you updated on our progress. 
We have our suspicions that a monster has taken them.