... to class 4W 
We are one of the three classes that make up year four.
We cannot believe we have started our final year at Matchborough First School Academy.
We know this is an important year where we will work together to grow emotionally, socially and academically, and ( in the words of Davina McCall ) this time next year we will be holding our heads up high and feeling ready to face the next challenge of middle school!
The first term in year 4 promises to be an exciting and challenging journey; a journey back in time across the seas...
We are boarding our ships and revisiting the times of...
Invaders!
This half term, we will be learning all about the Vicious Vikings who came after the Smashing Saxons.  
We will explore artefacts, burial sites and secondary sources. We will discover the lifestyle, culture and religion of these fearsome invaders whilst stepping back in time, over a thousand years, to unravel the reasons behind their invasions. 
We will use a range of skills, we have been taught, and experience this era in history in a range of subjects including music, art, design technology and science.
Our class text in English lessons this half term will be How to Train a Dragon.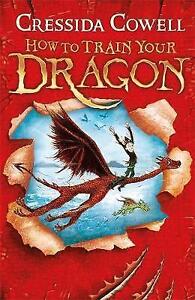 PE
PE for 4W will run as follows:
Wednesday (outdoor PE)
Friday (indoor PE)
Please ensure your child has their PE kit with the appropriate footwear in school on these days. 
In year 4 we get the children into the routine of producing regular homework in preparation for middle school.
SPAG Homework
(Spelling, Punctuation and Grammar)
Weekly SPAG tests are conducted on a Friday each week. Children will have a whole week to learn their SPAG after receiving a lesson on them the previous Friday. We provide a SPAG homework book where they should be evidencing their learning. The books are designed for them to practice the skills in preparation for the test, although an acknowledgement signature can confirm they have practiced but not evidenced it in their books. 
Maths Homework
Times-table knowledge is essential to helping your child progress in maths. I would encourage the children to be chanting their times-tables regularly to ensure familiarity. Frequent practice will be given in school to develop their speed and accuracy. Children should be comfortable in saying and writing their times tables up to 12 x 12. They should also be beginning to practice answering random questions at speed.
Extra Curricular Homework
Any opportunity to learn outside of the classroom should be recorded in our homework diaries which have replaced the old reading records. I have already seen some fantastic learning that has taken place, ranging from making Anglo Saxon attire for cuddly toys to helping prepare a meal for 10 people! 
We make suggestions at the start of each topic on some activities that your child could be doing each half term.
All children should aim to complete a minimum of 4 pieces of home learning each week, this could include reading.
Thank you for your continued support with home learning.
READING
Thank you for your efforts with supporting your child with their reading.
Reading is vital in helping to develop children's imagination and understanding.
Every time your child reads with you please acknowledge this in their homework diary as this will also help them towards achieving their merits for their home learning each half term. An acknowledgement can be as little as a short date and initial. I would love to see every child achieve a certificate each half term!
Bronze - 15 credits
Silver - 20 credits
Gold - 25 credits
Did you know you only need to read 3 times a week to achieve gold?
In 4W I reckon we could look to read and complete some home learning at least 5 times per week because we are awesome.
Let's do this Team 4W!